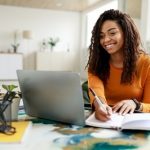 4 tips for creating competitive health benefits packages in 2023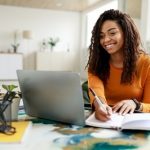 With 40% of employers concerned their employees will leave for better benefits, organizations need new ways to boost their benefits offerings to attract and retain talent.
Today's workforce is facing several unique dynamics. As models change and the workforce grows more diverse, adapting to meet the evolving needs of your employees is no small task. Inflation and concerns about rising prices, including health care, are also taking their toll.
This is changing how employees and employers view their benefits offerings. A recent report finds 40% of employers believe workers leave their job to find employment that offers better benefits.
All these factors mean it's time for organizations to rethink their benefits packages to continue to attract and retain their talent. Here's a look at four tips that can boost your organization's benefits offerings in 2023.
Tip 1: Improve healthcare affordability
An unstable economy has many consumers concerned about their financial future. In the coming year, employers are making plans to help ease concerns – particularly when it comes to health care. Beyond just employer contributions to an employee's Health Savings Account (HSA), employers are also exploring salary-banded health plans where an employee's salary directly affects how much they pay for health care. Additionally, industry observers expect to see potentially less expensive solutions like telemedicine and virtual care continue to expand.
Tip 2: Focus on family and caregiver-friendly benefits
There are approximately 11 million caregivers in the U.S., and 28% of them provide unpaid care for both an adult and a child in the home.
Besides taking a physical and emotional toll, caregiving presents challenges that can impact a person's ability to bring their best selves to work. Many employers are looking to expand their family-friendly and caregiving benefits in the coming year, from offering backup childcare services to paid parental leave.
Offering a care concierge benefit to help with finding and booking medical support is another way that employers can help lighten the load for caregivers.
Tip 3: Increase flexibility in support of total well-being
More than ever, supporting the emotional and physical well-being of your employees matters – and having strong behavioral health benefits and resources are vital. According to a study by Mercer, more employers are planning to enable flexible schedules for better-work life integration in 2023.
This can mean four-day work weeks and the ability to work from home regularly (over 78% of employers), along with more outside-the-box ideas like paid time off to volunteer. Organizations could also consider benefits like employer-funded "lifestyle" accounts that employees can put toward wellness and health expenses or interests of their choosing.
Tip 4: Address health disparities for diverse groups
When it comes to closing the gap for vulnerable populations, organizations are making strides to better support a diverse workforce – including ethnic groups, women, individuals who identify as LGBTQ+ and those with disabilities.
A Mercer report shows that employers are planning to integrate tailored benefits into their offerings, such as specialized behavioral health care support for diverse groups, in addition to more inclusive family care support and women's reproductive health.
As the nature of work evolves and employees seek out new opportunities, employers and organizations can better leverage their benefits packages as a way to differentiate themselves and attract and retain their top talent.
Learn more about how Harvard Pilgrim Health Care, a Point32Health company, can help build whole-health benefits packages to support employees and their families.
Related Posts